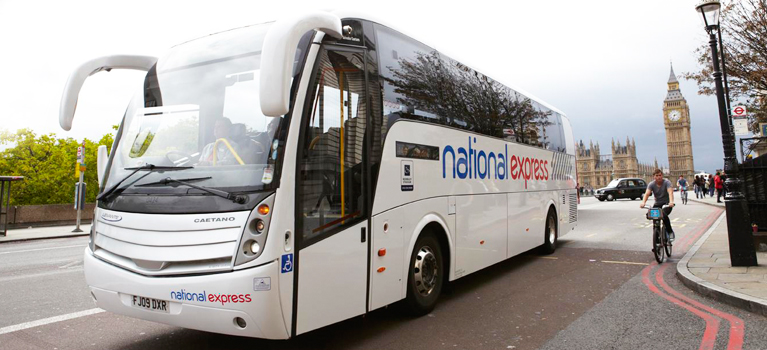 We can today offer you the exclusive news that from Monday 31st July 2017 The Kings Ferry is taking over the National Express routes Stagecoach East Kent has been running for many years now.
The East Kent Network has 10 vehicles, and an overall requirement of 34 drivers. We welcome all the drivers to our business to work on our services which will operate out of a base in Dover.
A bit more information on National Express scheduled services and the East Kent Network
National Express is the UK's largest coach operator, it has over 900 stops across the UK and operates 19 million journeys a year.
2016 was a record year for National Express in terms of passenger numbers – we carried 19.5 million passengers, which is our biggest year ever, up by nearly 2 per cent on the previous year. Last year was the company's 5th consecutive year of passenger growth despite very tough market conditions for bus and coach operators.
We also delivered our strongest Christmas to date last year. We brought in improved timetables, new Christmas Day locations and duplicated services and 60,000 extra coach seats over the festive season to deal with big demand for travel.
Popular Destinations
Canterbury
Book coach travel to Canterbury; an historic English cathedral city with a strong literary heritage.
London
Book coach travel direct to London - one of the most exciting cities in the world.
National Express Coach App
The National Express Coach app makes managing travel on your mobile easy. Search for journeys, book and store tickets and track your coach in real time.